About a year ago I caved and purchased my beloved Personal Wide Gillio binder. Some would say it was love at first sight. I used it non-stop since then, although the setup has changed many times. This is one of the features I like with ring-bound planners: they can adapt to what you need right now to organize your life!
I use this planner in conjunction with my Pocket XL Compagna, as it weighs a hefty 950g / 2.09 lbs which I don't want to carry with me all the time. Naturally, it only houses the information I don't need at any time.
Personal Wide is my Goldilocks size: personal was too small and A5 too big. There are also a lot of printable inserts for Personal Wide Rings available on the market which makes customizing my planner to my needs even better!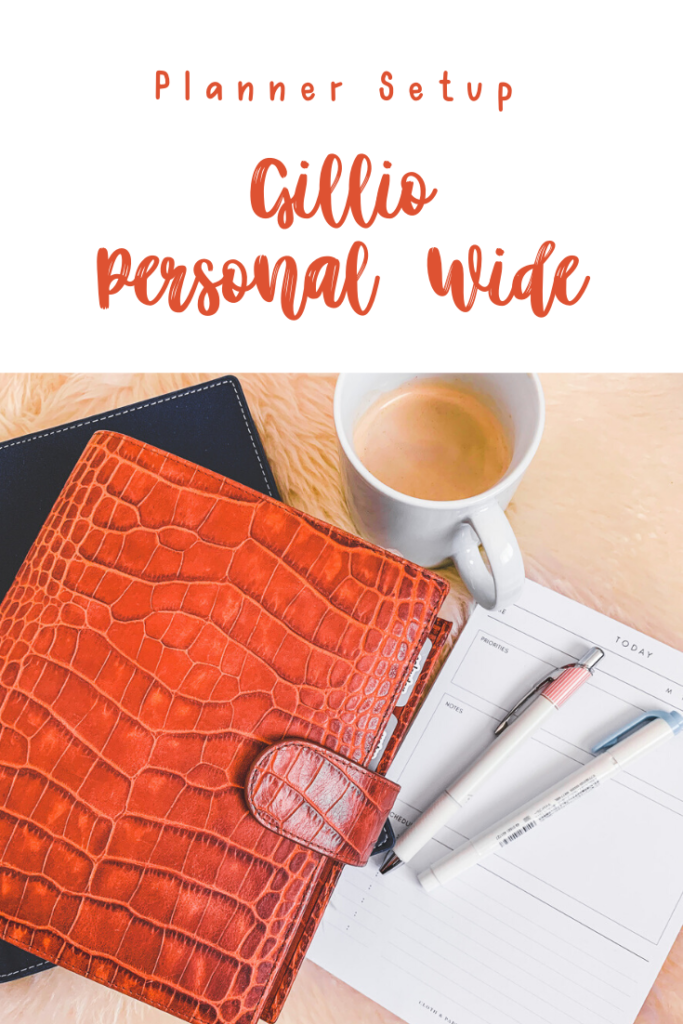 This binder has developed a beautiful patina over the months, compared to a brand new one it has darkened quite a bit. Also, the leather tone is more reddish than when I bought it last year.
Resources
Marsia Bramucci – https://www.etsy.com/shop/MarsiaBramucci
Peanuts Planner Co. – https://peanutsplannerco.com/
Annie Plans Printables – https://annieplansprintables.com/
Printable for Planners – https://www.etsy.com/shop/PrintableForPlanners
Divider Templates: ListLab by JIDesignStudio – https://www.etsy.com/shop/JIDesignStudio